AC300WM4
HD810 Rev A Dome Camera Wall Mount
Description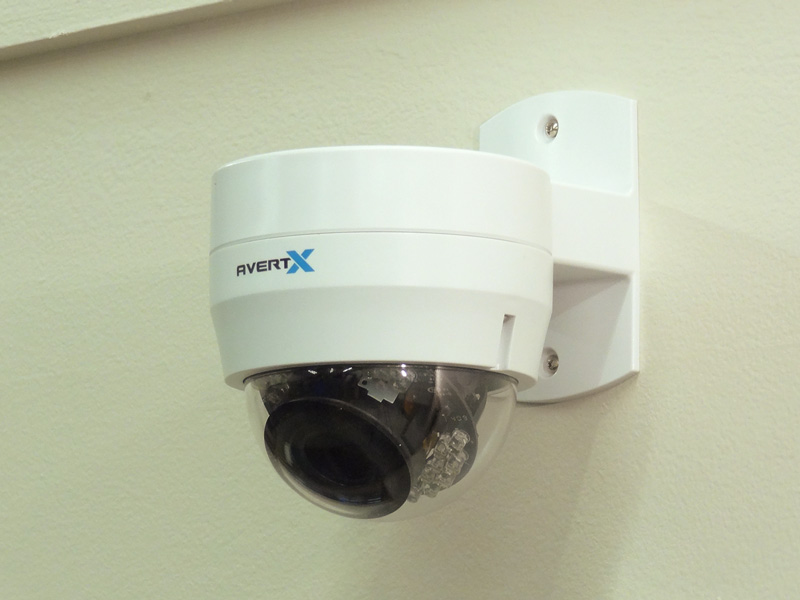 Ultimate Placement Flexibility
Note: This mount is not compatible with the HD810 Rev B. Only compatible with HD810 Rev A (Pre 2018) Cameras.
Wall mounts will allow you to mount a your AvertX dome cameras on a vertical surface, greatly improving flexibility in placement options. The high-impact polycarbonate bracket will not rust or corrode and is paintable.
M3 sized wall mounts compatible with HD80 and HD300 cameras.
M4 sized wall mounts compatible with HD810 Rev A dome cameras.
Please see the return policy on accessories
Dimensions:
Height: 4" 5/16ths
Width: 3"
Diameter of Dome mounting section: 4" 9/16ths
For outdoor placement the mount must be sealed properly. Use outdoor rated silicone caulk to seal all openings.
Seal in these locations:
Around the base of the mount where it contacts the wall

Around the base of the camera where it attaches to the mount with silicone caulk.

Around the mounting screws.
See Installation Instructions for proper mounting procedure. Failure to properly seal a mount to the applied surface may cause water intrusion and void camera warranty.
Specifications