​How to share video clips exported to AvertX Connect
Use this article to export/upload video clips from the NVR to the AvertX Connect cloud service.
Once a video clip has been uploaded, navigate to the cloud service's dashboard and click on the Videos menu to bring up a list of all the videos that have been exported/saved to the cloud account.
Click on the video clip you want to share. You will be taken to a screen that has details on the video clip. From here, the video can be viewed. You can change the descriptive information about the video by clicking edit info. You can download the video to your current device, and the video clip can be shared by sending a link and password to the intended recipient.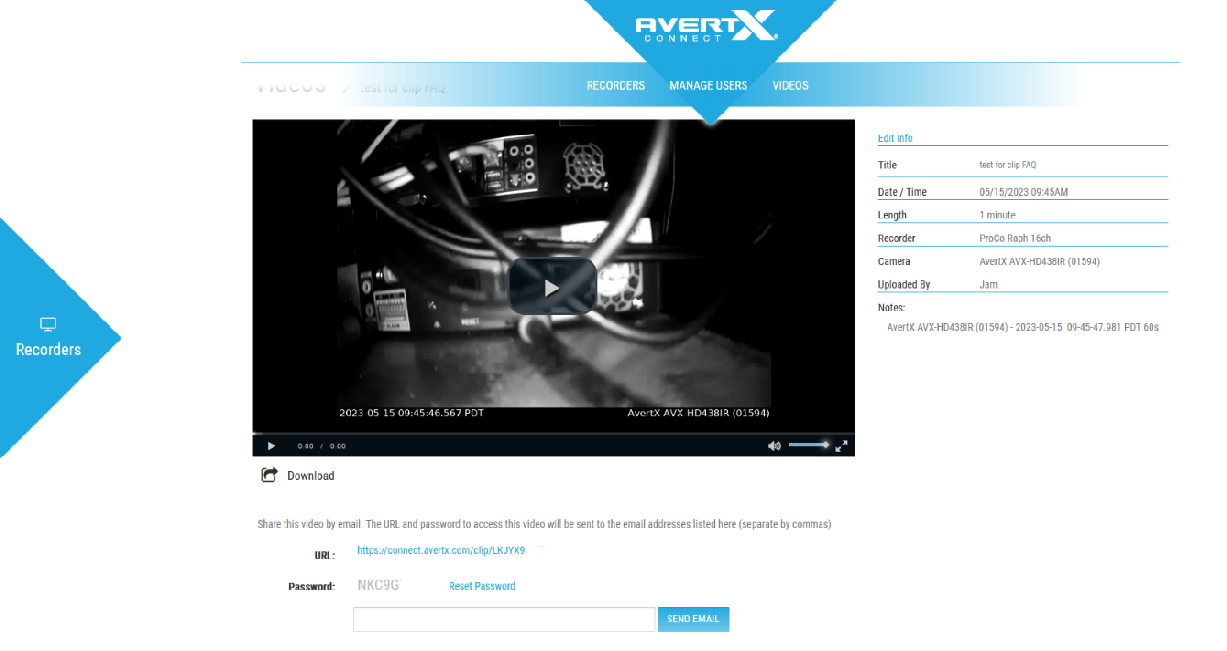 Sharing video clips does not allow the recipient to access your Connect account, and will will only have access to the shared clip.

Once exported, a video clip can be downloaded to retrieve a copy of the video to a selected device or location, like a USB or to a file-sharing application.