How to associate recorded video from one camera to a different or Orphan camera
The Associate Camera feature allows one to select another camera to transfer camera information to in case of hardware failure or change in camera status. An Orphan camera is one that is no longer active or functioning on the recorder, but has previously recorded video on the unit. If a camera needs to be replaced the previous footage can be attached to the new camera entry.
How to Associate the Camera
1. Select Cameras from the Setup menu.
2. Select the new camera from the camera list

3. Click the Associate Camera button.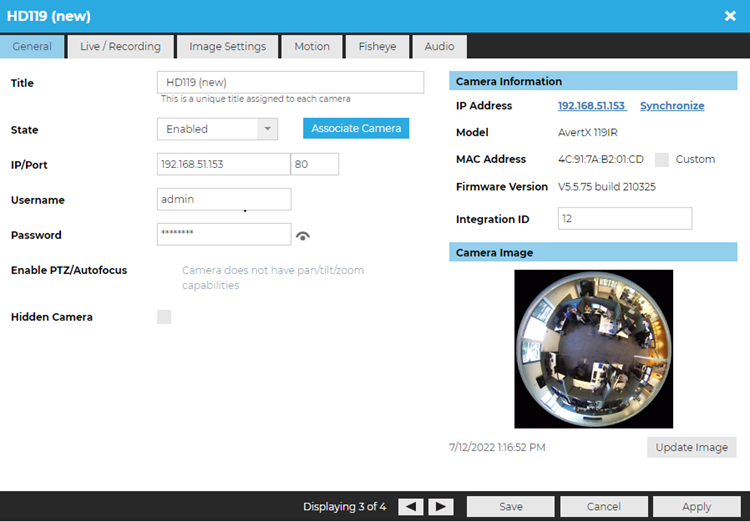 4. Select the camera that you wish to merge or associate the new camera into.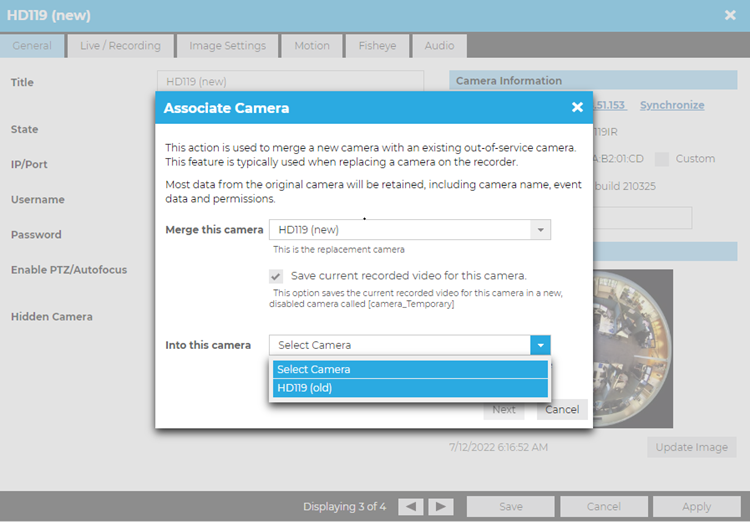 5. Confirm the cameras that you want to merge with are correct, and select Merge