How Do I Export Video from a P2A, P2B, Performance Series NVR through Windows 10
To export video from a P2A, P2B, Performance Series NVR through a Windows 10 computer, Internet Explorer should be run as administrator and the NVR must be added to the Trusted Sites in the browser.
Log into Internet Explorer using the "Run as administrator" option:
1. Click on the Windows Icon
2. Type "IE"
3. When the Internet Explorer icon appears, right click and choose "Run as administrator"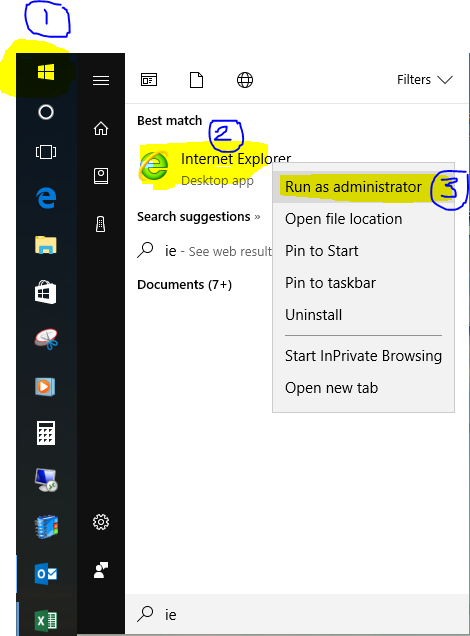 4. When Internet Explorer starts, click on the wheel at the top right hand side to enter the "Internet Options" menu
5. Select the "Security" tab, and then the "Trusted Sites" tab. Click on the Sites icon.
6. Deselect the "Require server verification..." option at the bottom of the Trusted Sites menu. Type in the IP address of the NVR in the "Add this website to the zone," and click on the Add icon.
7. Close out of the menu options to return the browser's main page and connect to the NVR through its IP address.
8. Click on the Search icon, select the video times to export and save the video.
Video saved from the NVR should be available in the selected folder when the export completes.