Z-A800
Refurbished A800-A ProConnect 8 Channel HD Network Video Recorder
Description
This product is factory refurbished and may have cosmetic blemishes. All refurbished products are tested and certified before sale.
Refurbished ProConnect NVRs include a 1 year warranty.
Rules and restrictions may apply. Not valid with any other offers. All sales are final. Limited to stock on hand.
Automated
Setup

Startup wizard makes networking a breeze
Multibrowser
Support

Attractive and intuitive user experience in all major browsers
Pro Team
Support
Free support for the life of your system! Need help? Call the Pro Team!
ONVIF
Compliant
Compatible with ONVIF compliant cameras from other manufacturers
4K UHD
Recording
Powerful processor records UHD video from 4K cameras
Pro-Grade
Hard Drives
Surveillance-rated hard drive for long life and dependability
Cyber
Secure
Military-grade encryption to keep your data safe and secure
Integrated
PoE Switch
Integrated PoE switch, eliminating the need for an external switch.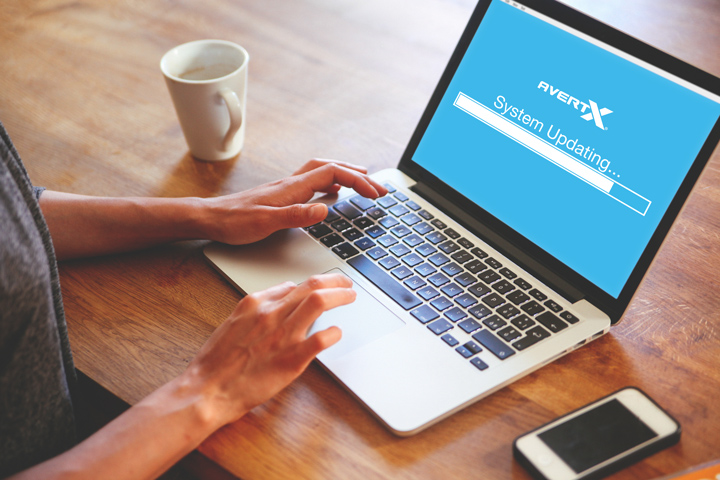 Future Proof Your Investment: Now Shipping with ProConnect 1.3
The most important part of your video security system investment is the software that powers it. AvertX is constantly developing the ProConnect platform, so you will benefit from new features, improved performance, and cyber security updates for years to come and without a hidden subscription fee. When a new update is released you are notified and can apply the update with a single click of a button. See what's new in ProConnect 1.3.
Cyber-Secure Architecture
Is your video system cyber-secure or is it creating a vulnerability at your home or business? Recently, many IP cameras and video recorders have been linked to widespread cyber-attacks. All AvertX software has been developed with cyber security as a priority. ProConnect recorders automatically establish a trusted outbound connection with the AvertX Cloud for a hassle-free and secure networking experience. All metadata transmitted over the Internet is secured using military-grade encryption. Read more about AvertX Cyber Security.
Smart Alerts
You don't need to watch your cameras all day, the AvertX Cloud will let you know when something is wrong! Receive an email alert when cameras detect motion, when sensors are activated, when cameras are offline, or when your recorder is disconnected. Our powerful Alert Macro interface lets you set the time and days you want in a 24-hour window to receive alerts, set multiple triggers for alerts and multiple actions to take when an alert is triggered!
Fast and Easy Search and Export
Often the most frustrating part of owning a surveillance system is finding the video you need. AvertX ProConnect features multiple options for quickly and easily finding video clips, including Event Search, Time Bar Search, and our exclusive Preview Search. Using Preview Search, you can find events with a visual difference before and after the event, like theft or vandalism, in a matter of seconds. Once you've found the video clip you need, all it takes is a few clicks to export to your AvertX Connect for secure storage or easy sharing via email. No more searching for a thumb drive for exports!
Apple TV Support for Home Viewing
The AvertX ProConnect Apple TV app allows you to display live video from your ProConnect recorder from the comfort of your living room or anywhere you have an Apple TV. Securely install your recorder anywhere in your home or business and easily view live video on any TV without the hassle or complexity of running an HDMI® cable from your recorder.
*Requires 4th Generation Apple TV
Pain Free Installation
AvertX has designed its system with integral features to simplify installation. An integrated PoE switch means you only need to run single cable your cameras. At startup, the ProConnect NVR recognizes your cameras and starts recording. The key to a successful installation is planning. Please visit our DIY Corner for resources to choose the appropriate system for your home or business and tips and tricks for installing and getting the most out of your system. If you have any questions about your installation, call the AvertX PRO Team!
Five-Star AvertX PRO Team Support
We have a professional to help you with every step of the process. Want to understand the AvertX Cloud difference? Call our PRO Team. Need help designing a system and selecting the right cameras? Call our PRO Team. Need help with setup? Call our PRO Team. Selecting and installing a system can be intimidating. Our PRO Team is here to help for the life of your system! Call us at 855-228-3789 with any questions or for a live product demo!
Specifications
Specifications
SKU:

ZAVX-PC084T
Operating System:

Embedded Linux
Local Display Resolution:

Auto-detect HDMI®, up to 1080p
Total Number of IP Channels:

8
Alarm Sensor Inputs:

4
Relay Outputs:

2
Image Compression:

H.264
Recording/Playback Resolutions and Rates:

4MP HD+ resolution @ 30 images per second on all channels; 4K UHD resolution @ 10 images per second on all channels


Motion Detection:

AvertX Cameras, Adjustable Thresholds and Motion Fields Configurable
Supported IP Cameras:

AvertX and ONVIF Profile S Cameras
PoE Network Ports:

8
Cloud Video Access:

Yes, viewing and sharing with AvertX Connect
Remote Device Apps:

Free AvertX apps for Apple TV iPhone, iPad, Android Smartphones and Tablets
Remote Access Browser Support:

Chrome, Safari, Firefox, Edge and IE on Windows and Mac OSX
Pan Tilt Zoom (PTZ) Control:

AvertX PTZ cameras and compliant IP PTZs
Recording Mode:

Continuous + Motion, Continuous, Motion
Playback Search:

Preview Search, Date/Time, Event Search
Remote Device Connection:

AvertX Connect
Security:

Local/remote user management, Encrypted passwords, uPnP disabled
Digital Signature Support:

Digital Watermark
Internal Storage:

4TB Included
External USB Hard Drive:

Backup only; not supported for video recording
Rack Mountable:

Yes, 1U Bracket included
Operating Temperature:

32°F - 104°F (0°C - 40°C)
Operating Relative Humidity:

10% - 90% Non-condensing
Max Power Consumption:

195W
Dimensions:

17.25" W x 13.5" L x 1.875" H
(438mm x 343mm x 44.5mm)
Warranty:

1 year
Support:

Free AvertX Pro Team Support for Life
Operating Fan Noise:

Approx. 45 db @ 6ft (equivalent to overhead ceiling fan)
Note:

* System default set at 15 ips to optimize storage retention
Compatability
Videos