ZHD7022-APW
Refurbished 2MP Low Profile 5x Zoom Repositionable Indoor/Outdoor IP Dome Camera with WDR
This product is factory refurbished and may have cosmetic blemishes. All refurbished products are tested and certified before sale.
Refurbished cameras include a 1 year warranty.
Rules and restrictions may apply. Not valid with any other offers. All sales are final. Limited to stock on hand.
Note: This camera is only Plug and Play compatible with ProConnect Series NVRs. Can be added manually via ONVIF to Performance Series recorders. See FAQs for steps. For previous generations of recorders, we strongly recommend the HD810 Dome Camera.
Discrete Repositionable Camera
Repositionable cameras are all about versatility. The HD7022-APW is equipped with a 5x zoom lens and will rotate 355 degrees and tilt 90 degrees. Great to put it in a location that is less than ideal for other cameras. In a retail environment, place one in an area where displays change frequently. Spectrum Vision True WDR provides excellent performance in locations with large windows or glass doors. Also included is special hardware for easy mounting on drop ceilings. This camera blends in well with its surroundings and is aesthetically pleasing to the eye.

When connected to a ProConnect recorder, can only be repositioned via the web client.
Remote Controlled Autofocus 5x Optical Zoom
The AvertX HD7022-APW dome camera features motorized pan-tilt-zoom capability in a chassis smaller than many fixed dome cameras. Adjust the view and focus of your camera remotely without ever needing to climb a ladder! A fixed lens camera's view is limited by how close it is from the targeted area. The HD7022-APW with its 5x optical zoom gives you more choices for camera placement and to zoom in on what's important to you. Once you have the view you want, autofocus gives you the sharpest picture possible.
Spectrum Vision WDR
Spectrum Vision WDR (wide dynamic range) compensates for uneven light conditions caused by shadows, obstructions, back light and inconsistent lighting. Cameras with Digital WDR may show some improvement for these conditions but do not achieve optimum results. Spectrum Vision WDR from AvertX uses double exposure technology that includes both optical and digital image processing. The result is superior video quality compared to Digital WDR.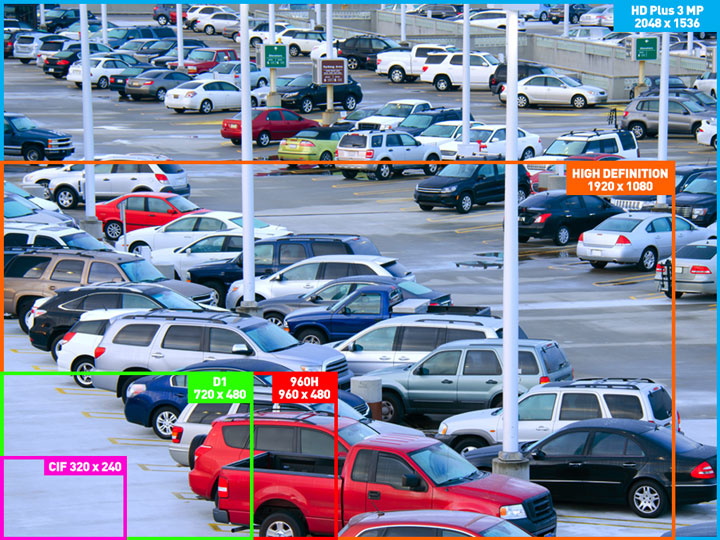 Megapixel Cameras
View video and images with more clarity and detail with megapixel cameras from AvertX. This image depicts the video image difference between various video streaming technologies. Analog systems typically provide top resolution of 960x480 pixels, which is significantly smaller than the image provided by high definition megapixel cameras. High definition is 1920x1080 pixels or higher, similar to a new 1080p HD television. AvertX offers IP cameras from 2MP to 4MP.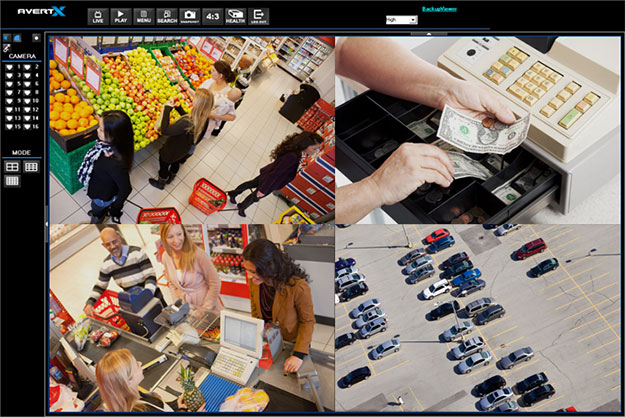 The Professional Difference
AvertX systems use professional grade hardware that is designed for any location where video surveillance would provide peace of mind, including your home, business, or school. The rock solid hardware will provide peak performance and reliable operation for years to come and crystal clear 1080P IP video. We strive to offer the most secure products available to ensure you have the protection you need. You can count on having clear HD video if an incident occurs. AvertX products carry a professional warranty of 2 years.
Privacy Masks
Create a privacy mask on your AvertX camera to block recording and viewing of a designated area within the field of view of the camera. This feature allows you to block sensitive areas to protect privacy while still recording what is happening around it. A privacy mask gives you greater flexibility to place your cameras where they capture what you want, while maintaining the privacy or confidentially of assets, secure entry devices, documents, license plates, windows or areas where privacy is important.
Pain Free Installation
Installing an AvertX professional security system is so simple, you can do it yourself. AvertX IP cameras transmit both power and video along the same network cable, which means you only need to connect one cable to each camera. Plug in your recorder and connect your cameras; your system will automatically begin detecting motion and recording video. If you run into any problems along the way, call our PRO Team and let them help walk you through the installation process over the phone.
IP66 Rated Weather Resistant
AvertX cameras feature an IP66 rated housing construction to withstand tough weather conditions for outdoor installation.
Your Video Safe And Secure
AvertX cameras allow you to install, and record directly to, a standard microSD card internally as an added layer of backup. Simply install your microSD card in the slot inside the camera and, even if your recorder is stolen, you can pull video directly from the camera. To further safeguard your video, AvertX HDIP recorders exclusively use large capacity, A/V rated commercial storage drives designed for 24/7 continuous recording, just like the pros do.
* microSD card not included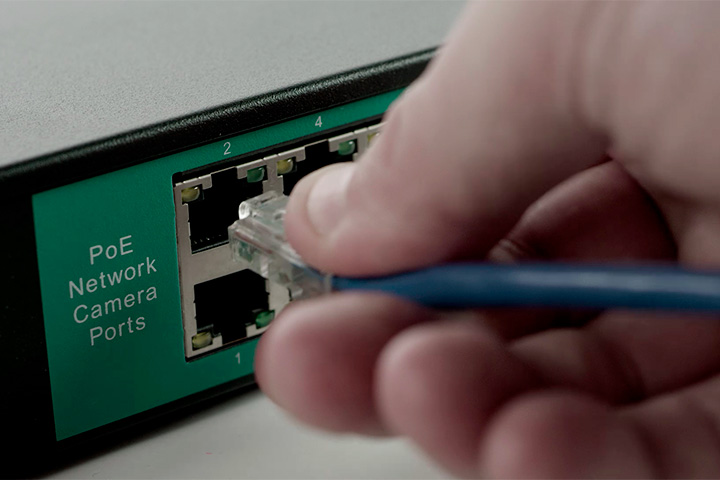 ONVIF COMPLIANT
AvertX HDIP cameras are ONVIF Profile S compliant and compatible with other ONVIF compliant recorders. Plug and Play automatic configuration is only available with AvertX HDIP recorders.
Specifications
SKU:

ZHD7022-APW
Resolution:

2MP (1080p)
Image Sensor:

1 / 2.8" Sony CMOS
Wide Dynamic Range:

Spectrum Vision True WDR
Focal Length:

5 ~ 25 mm (5x zoom)
Field of View:

49.2° ~ 105.2°
Iris Control:

F3.5 ~ F3.7
Tilt/rotation:

Pan: 0°-350°; Tilt: 0°-90°
Backlight Compensation:

Yes
Auto Gain Control:

Yes
Minimum Illumination:

Color : 2.8 Lux @ F3.5 B/W : 0.9 Lux @ F3.5
Day / Night:

Digital Day / Night
IR LED:

N/A
Privacy Mask:

Yes
Image Stabilization:

No
Memory Backup:

microSD Slot (up to 32gb capacity)
Compression:

H.264 / MPEG 4/ MJPEG
Input Voltage:

PoE / 12vAC
Power Consumption:

9 W (Max)
IP Rating:

IP66
ONVIF Compliance:

Profile S
Operating Temperature:

14°F (-10°C)~122°F (50°C)
Dimensions:

(H x W) 3.27" x 4.92" (83mm x 125mm)
Weight:

1.1 lb (499 g)
Warranty
AvertX HDIP cameras are ONVIF Profile S compliant and compatible with other ONVIF compliant recorders. Plug and Play automatic configuration is only available with AvertX HDIP recorders.
Note:
This camera is intended for Plug-n-Play use with AvertX's current generation of ProConnect brand recorders. Use with other manufacturer's recorders, and prior generation AvertX recorders, is not recommended without first contacting AvertX Pro Support. Additional advanced configuration and limitations such as continuous recording only may apply. See FAQs for steps. For previous generations of recorders, we strongly recommend the HD810 Dome Camera.
Videos